Compliance Program
Hanwha Chemical introduced the Compliance Program in 2003 and has since been diligently involved in its implementation. The program is intended for companies to abide by fair trade regulations that ban cartels and unfair trade practices to protect consumers and achieve a balanced economy.
Fair Trade and Mutual Cooperation Commission
Launched in 2017, the Fair Trade and Mutual Cooperation Commission is an organization for planning, executing, and supervising fair trade
and mutual cooperation programs.

Under the CPO of Head of Collaborative Cooperation Team, Head of Communication Team, Head of Legal Team and Heads of Related Teams.
Main Activities in 2017
Internal and external trainings on fair trade and compliance
Seminars for business partners led by the CEO
Adopted measures mandating cash payments to second-tier subcontractors
Consulting services to business partners for EHS improvement
Diverse activities promoting fair trade and mutual growth, e.g. sponsoring business partner participations in overseas exhibits
Win-Win Partnership
Hanwha Chemical has signed a Win-Win Partnership Agreement with its business partners to build the foundation for mutual growth that is based on trust. Diverse programs have been set up to provide technology and financial support to our business partners, investing in their growth and trusting in a future of cooperation.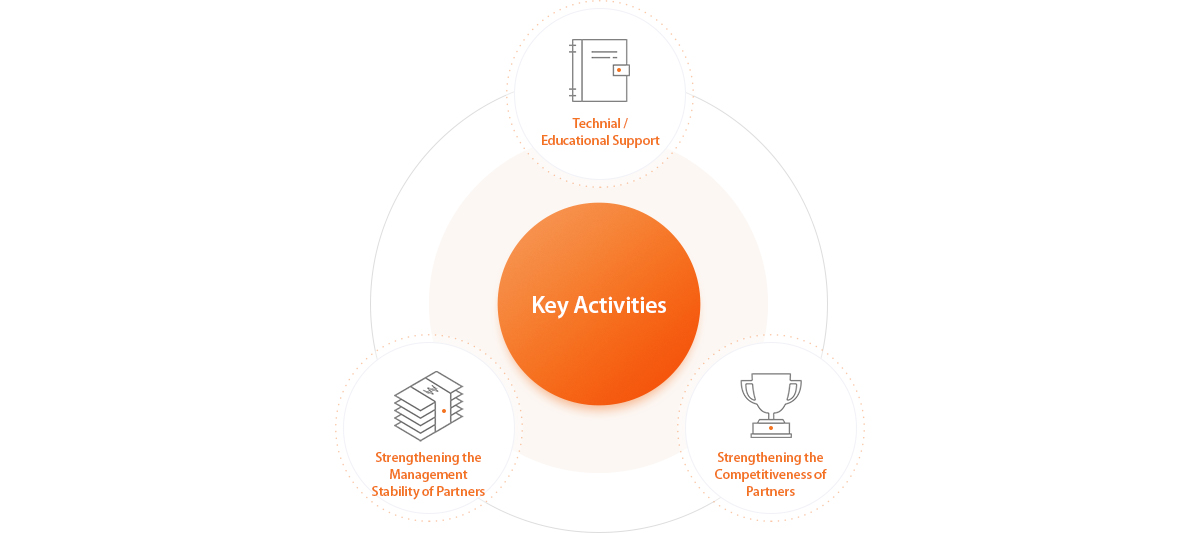 Key Activities
Technical Support

Provide trainings to subcontract workers
Publish newsletters, bulletins and articles on technical information

Financial Support

Expand cash payment
Manage Win-Win Growth Fund

Management Support

Support new product development
Support patent application
Provide financial consultation